INFORMATION ON THIS PAGE REFER TO 2022 EDITION
III Edition takes place on Saturday 23rd September 2023. All information will be updated in the first months of 2023. Check back later to find all you need to know!
Elbaman Aquathlon ist organized thanks to the colaboration with PISA Road Runners Club. For this reason, the race is called "Elbaman Aquathlon delle Aquile", considering that an eagle is the symble of Pisa RRC.
We want to thank PISA RRC and its coordinator Andrea Maggini for the wonderful colaboration that continues since many years.
Elbaman Aquathlon delle Aquile is listed in the Tuscany Cup 2023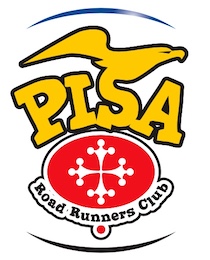 Max allowed: 150 participants
HOW TO ENTER
Registration on site is not permitted.
It's mandatory to register as follows:
online until 23.09.2023 clicking on the button below
if places are still available, you can register at Elbaman race office in Marina di Campo center (Piazza Roma) on 
Friday 22.09 from 15.00 to 19.00 and Saturday 23.09 from 9.30 to 11.00.
For underage athletes, a parent or guardian has to present request of registration.
Starting from 11.00 of Saturday 23.09, no registration or bib number will be distributed.
If an athlete doesn't hold a valid Triathlon 2023 licence, please read carefully rules for Daily licence as of under specified.
For information please send e-mail to  iscrizioni@nextrace.net
ADMITTED ATHLETES
Everyone born in 2011 or before.
CATEGORIES – DAILY LICENCE COST (If needed)
RAGAZZI (2010-2011) – 5 €
YOUTH A (2008/2009) – 5 €
YOUTH B (2006/2007) – 5 €
JUNIOR (2004/2005) – 10 €
SENIOR – MASTER – 15 €
Daily licence fee has to be paid cash on the spot. It is entirely  endorsed to Italian Triathlon Federation.
ENTRY FEE
Category Ragazzi/YouhA/YouthB: 10 €
Category Junior/Senior/M: 15 €
Daily licence fee, if applicable (see beside and below)
Entry fee includes:
All necessary for competing.
Race gift (i.e. t-shirt)
Medical service
Prizes and Trophyes for winner in overall and category rankings
DAILY LICENCE RULES FOR ATHLETES WITHOUT A VALID TRIATHLON LICENCE ISSUED BY ANY NATIONAL FEDERATION
It's mandatory to hold a valid licence issued by any national Triathlon Federation. Any other licence is not valid. Athletes holding a not Italian Triathlon Licence are requested to show it in person when picking up race number.
For obtaining a daily licence, it's mandatory to consign a copy (and show original) of a sport medical certification for Triathlon issued by an Italian sport doctor. Medical certification not for triathlon or issued in a foreign country can not be accepted, due to the present legislation.
For underage athletes, a parent or guardian has to be present at the number pick up.
RUN (1. & 3. leg)
It's forbidden to run bare-foot or bare-chested.


It's forbidden to run wearing swim-cap and google. They can be put on only in transition area.

It's mandatory to run with bib-number in front. Bib-number has to be placed in personal area in transition zone during the swim.

It's forbidden to run holding the bib in hand.
SWIM (2. leg)
It's mandatory to use the swimcap in starter pack.
It's forbidden to throw away swimcap after swim.
Only swimsuit, goggles, swimcap, clip nose are admitted during swim. Gloves, socks or any kind of buoyancy tool are forbidden. 
RACE DISTANCES
| Category | Run | Swim | Run |
| --- | --- | --- | --- |
| Ragazzi / Youth A / Youth B | 750 m | 300 m | 750 m |
| Junior / Senior / Master | 1500 m | 400 m | 1500 m |
In case of unification of different categories, distances will be the ones of the younger one.
FRIADAY 22 SEPTEMBER
15.00 – 19.00 : Registration n Marina di Campo municipal town hall (only if still places are available) and race number pick up. (1)(2)(3)
SATURDAY 23 SEPTEMBER
09.30 – 11.00 : Race number pick up (and potential last entries) in Marina di Campo municipal town hall (1)(2)(3)
11.45 – 12.00 : Briefing for all categories (startin area on the seaside near "Il Capriccio" restaurtan
12.00 : Race Start ELBAMAN AQUATHLON Ragazzi/Youth A and B(4)
12.30 – Race Start ELBAMAN AQUATHLON Female AG Categories
13.15 – Race Start ELBAMAN AQUATHLON Male AG Categories
14.15 : Prize ceremony (5)
NOTES
(1) No bib-number can be collected after 11.00.
(2) Underage participants that have requested a licence need to be accompained by a parent or guardian.
(3) A written briefing is inside the starter package. It is mandatory to read it carefully.
(4) Accordingly to number of participants, different waves could be organized.
(5) Prize for top3 M/F Overall, first Classified categories Ragazzi, Youth A, Youth B (prizes can not be cumulated)
Schedule can be modified by organizer at any time.
Possible modification of the present schedule are published in the registration office.