INFORMATION ON THIS PAGE REFER TO 2022 EDITION
III Edition takes place on Saturday 23rd September 2023. All information will be updated in the first months of 2023. Check back later to find all you need to know!
L'edizione 2022 di Elbaman Aquathlon viene organizzata in collaborazione con la societä PISA Road Runners Club, la quale si occuperà di alcuni aspetti. Lo staff di Elbaman ha un ruolo di supporto e supervisione. Per questo motivo la manifestazione è stata ribattezzata "Elbaman Aquathlon delle Aquile"
Ringraziamo sentitamente PISA RRC ed il loro responsabile Andrea Maggini per aver voluto unirsi alla famiglia di Elbaman e sostenerci nel proseguire lo svolgimento di questa manifestazione.
Siamo anche orgogliosi di informare che anche Elbaman Aquathlon è inserito nel calendario della Coppa Toscana ed assegnerà punti agli atleti ed alle società in questa speciale classifica.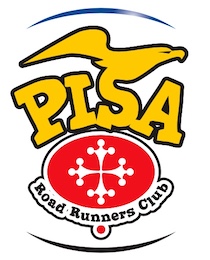 Some description text for this item
Max allowed: 50 participants
HOW TO ENTER
Registration on site is not permitted.
It's mandatory to register as follows:
online until 28.09.2022 clicking on the button below
if places are still available, you can register at Elbaman race office in Marina di Campo center (Piazza Roma) only on 
Saturday 01 Oktober from 9.30am to 12.00am
For underage athletes, a parent or guardian has to present request of registration.
For information please sende e-mail to iscrizioni@nextrace.net
ADMITTED ATHLETES
Everyone born in 2010 or before.
CATEGORIES – DAILY LICENCE COST (If needed)
RAGAZZI (2009-2010) – 5 €
YOUTH A (2007/2008) – 5 €
YOUTH B (2005/2006) – 5 €
JUNIOR (2003/2004) – 10 €
SENIOR – MASTER – 10 €
Daily licence fee has to be paid cash on the spot. It is entirely  endorsed to Italian Triathlon Federation.
ENTRY FEE
Category Ragazzi/YouhA/YouthB: 8 €
Category Junior/Senior/M: 15 €
Daily licence fee, if applicable (see beside and below)
Entry fee includes:
All necessary for competing.
Race gift (i.e. t-shirt)
Medical service
Finisher medal
DAILY LICENCE RULES FOR ATHLETES WITHOUT A VALID TRIATHLON LICENCE ISSUED BY ANY NATIONAL FEDERATION
It's mandatory to hold a valid licence issued by any national Triathlon Federation. Any other licence is not valid. Athletes holding a not Italian Triathlon Licence are requested to show it in person when picking up race number.
For obtaining a daily licence, it's mandatory to consign a copy (and show original) of a sport medical certification for Triathlon issued by an Italian sport doctor. Medical certification not for triathlon or issued in a foreign country can not be accepted, due to the present legislation.
For underage athletes, a parent or guardian has to be present at the number pick up.
Some description text for this item
RUN (1. & 3. leg)
It's forbidden to run bare-foot or bare-chested.


It's forbidden to run wearing swim-cap and google. They can be put on only in transition area.

It's mandatory to run with bib-number in front. Bib-number has to be placed in personal area in transition zone during the swim.

It's forbidden to run holding the bib in hand.
SWIM (2. leg)
It's mandatory to use the swimcap in starter pack.
It's forbidden to throw away swimcap after swim.
Only swimsuit, goggles, swimcap, clip nose are admitted during swim. Gloves, socks or any kind of buoyancy tool are forbidden. 
RACE DISTANCES
| Category | Run | Swim | Run |
| --- | --- | --- | --- |
| Ragazzi / Youth A / Youth B | 750 m | 300 m | 750 m |
| Junior / Senior / Master | 1500 m | 400 m | 1500 m |
In case of unification of different categories, distances will be the ones of the younger one.
Some description text for this item
FRIADAY 30 SEPTEMBER
15.00 – 19.00 : Registration n Marina di Campo municipal town hall (only if still places are available) and race number pick up. (1)(2)(3)
SATURDAY 01 OCTOBER
09.30 – 12.00 : Race number pick up (and potential last entries) in Marina di Campo municipal town hall (1)(2)(3) 13.00 : Briefing for all categories 13.15 : Race Start ELBAMAN AQUATHLON(4) 14.15 : Prize ceremony (5)
NOTES
(1) No bib-number can be collected after 12.00.
(2) Underage participants that have requested a licence need to be accompained by a parent or guardian.
(3) A written briefing is inside the starter package. It is mandatory to read it carefully.
(4) Accordingly to number of participants, different waves could be organized.
(5) Prize for top3 M/F Overall, first Classified categories Ragazzi, Youth A, Youth B (prizes can not be cumulated)
Schedule can be modified by organizer at any time.
Possible modification of the present schedule are published in the registration office.